Tools to simplify your SEO and supercharge your rankings.
The All-in-one search engine for expired articles and expired domains.
Find high authority domains with backlinks.
Find expired domains with valuable backlinks, traffic, and content in minutes not hours.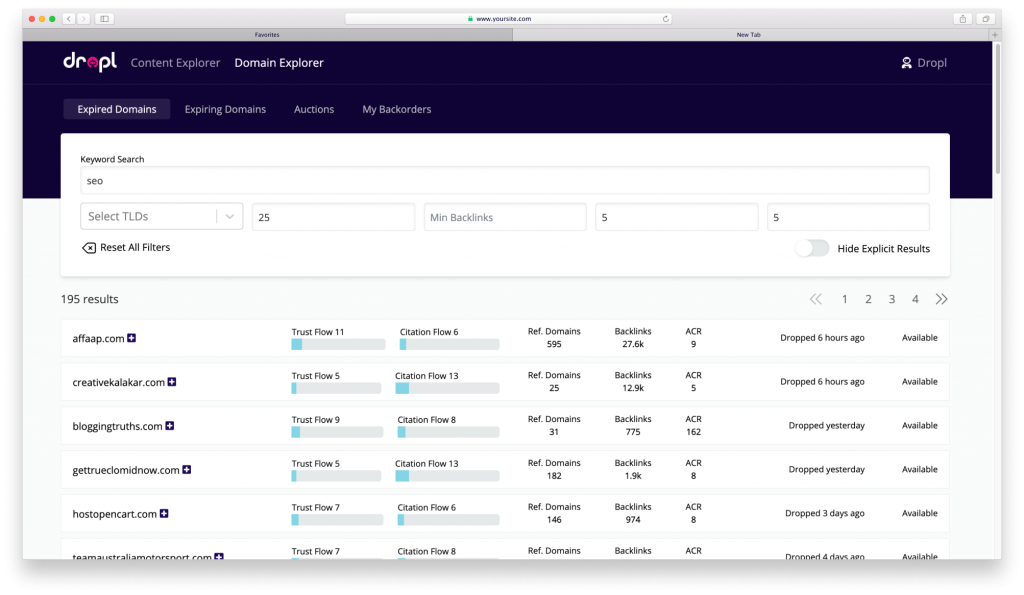 Search and download millions of unique articles.
Dropl helps you find valuable articles from domain names deleted from the internet registry.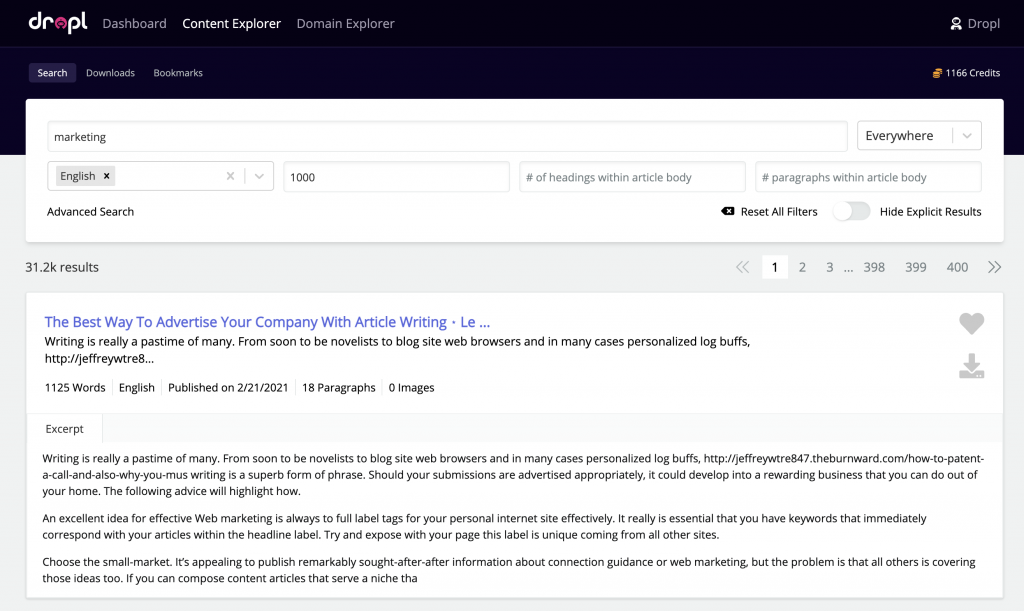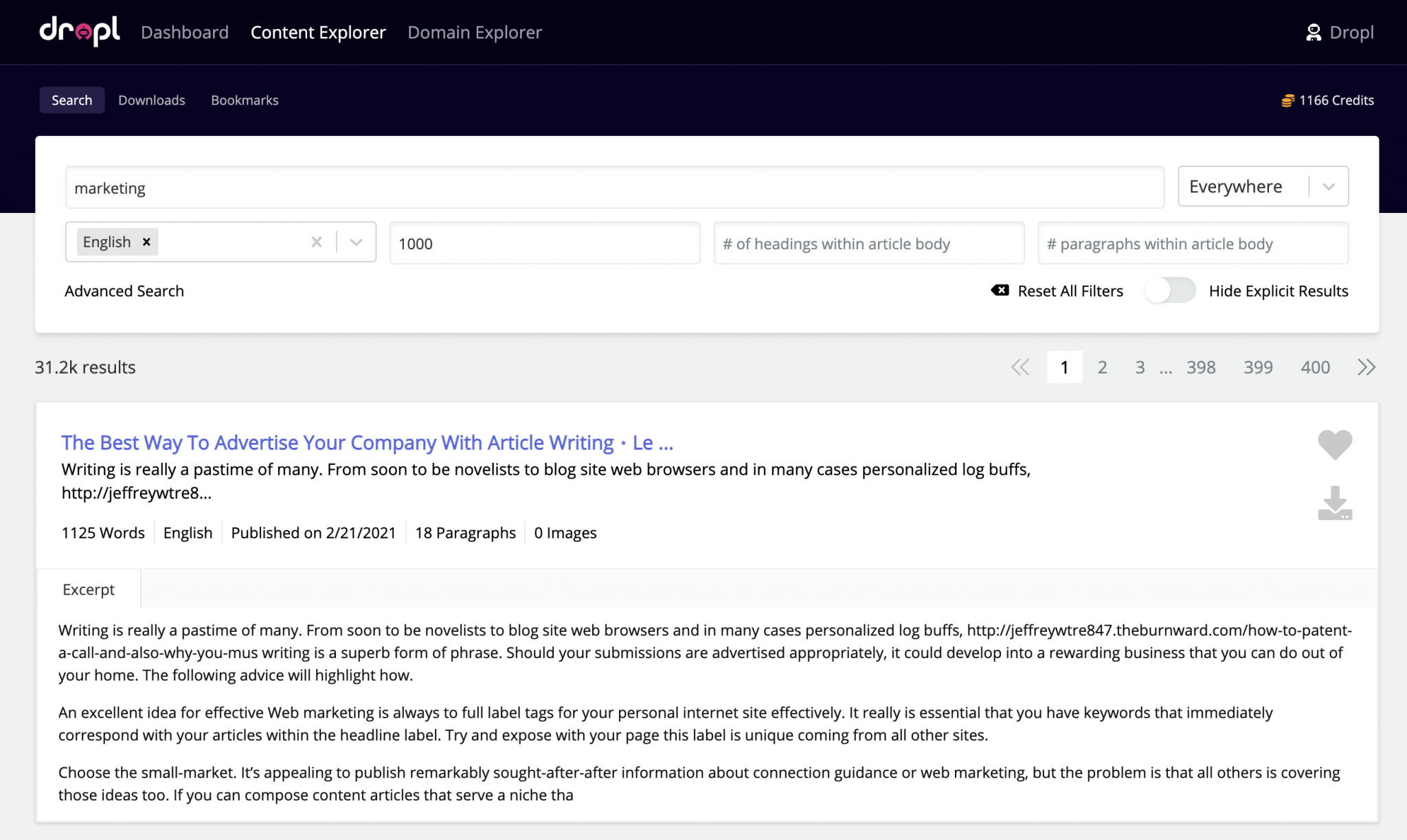 Bulk domain availability checker.
Check registration availability on up to 20,000 domains at once. Results processed in minutes!